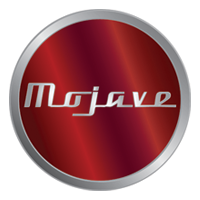 Mojave Audio MA-200SN Tube Condenser
The MA-200SN is a large diaphragm, vacuum tube condenser microphone with a fixed cardioid pattern. Born to a lineage of fine microphone designs by David Royer, the MA-200SN gives warm, full-bodied reproductions of vocals and instruments, with none of the shrillness and high frequency distortion artifacts that are often encountered with modern condenser microphones.
Utilizing hand-selected single-sided 3-micron capsules, high-quality Jensen audio transformers and military-grade JAN 5840 vacuum tubes, the MA-200SN performs at a level reminiscent of some of the best loved classic condenser microphones. The MA-200SN power supply can be set for 115V and 230V, 50 or 60 Hz, through an internal switch (100V is also available). Each MA-200SN microphone, power supply and cable set is burned in for 24 hours, carefully tested and evaluated, then packaged in its protective case-within-a-case.