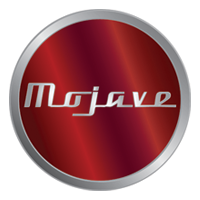 Mojave Audio MA-50BLK Transformerless Solid State Condenser
The challenge? Create a transformerless microphone circuit without the inherent problems found in transformerless microphones. TECHNICAL GRAMMY® Award-winning microphone designer David Royer has created a thoroughly modern microphone that rises to that challenge: the new MA-50BLK. Designed to produce the clarity and realism that Mojave microphones are known for, at an entry level price, the MA-50BLK outperforms well-known transformerless mics costing many times more.
The MA-50BLK is the perfect microphone for pros and semi-pros alike. Utilizing the same single-sided capsule as the MA-200SN and MA-201VG, it handles the fastest transients with ease – even up to 140 dB.